Barcelona Se ungo-Rot has been bred to Bagio Gothicrott.Barcelona stood a total of 4 times for Bagio and we expect to have a nice sized litter of beautiful puppies within the first weeks of April. This is a 100% European Import pedigree!
Bagio is a Jr Champion and was imported in December 2013. He has not been bred to any bitch in the USA so this will be his first.
As most of you already know Barcelona was imported was imported last summer and we purchased her daughter (Karma) offspring. We were so impressed with Karma's temperament we went back and bought Barcelona. This litter should be a very universal one. No matter if you are a working or a family dog kind of person puppies from this litter will love to please by working at what YOU love most. Both parents have outstanding coloring with their rich mahogany markings and their deep dark eyes.
We have already started taking reservation so they are becoming limited, reserve your next puppy today before they are all gone.
EARLY RESERVATIONS HIGHLY RECOMMENDED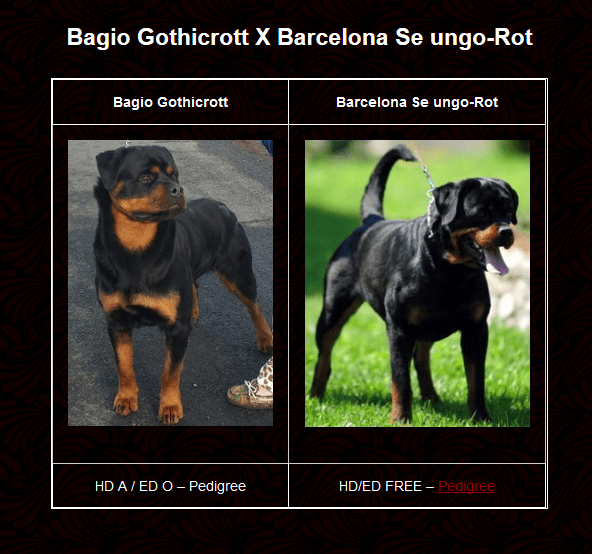 DUE TO A SPLIT HEAT THIS BREEDING DID NOT TAKE. WE HAVE HAD BOTH ROTTWEILERS CHECKED BY OUR VETS AND EVERYTHING IS NORMAL.
Sometimes Mother Nature tells you to take a break, we have to respect Mother Nature.