King Rottweilers is pleased to announce the latest addition to our family Azra vom Bistrica Berg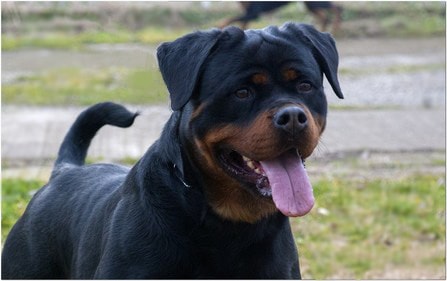 All About Azra Vom
King Rottweilers has acquired Azra Bistrica Berg via way of Gentry Creek Rottweilers in Tennessee. She is a very impressive, large female with extreme head type and an outstanding temperament. Because of her excellent drive, confidence, massive substance and muscle, dark rich markings and gorgeous head, she should fit into our family very nicely. Her mother is Lucy from Royal Breed, another excellent dame that we know very well. We had the privilege to meet Lucy a few years ago when she imported into the United States and fell in love with her temperament.
Thus, she has produced one imported litter. She noted to be a fantastic mother that produces pups that are out of this world!
Welcome to King Rottweilers Azra vom Bistrica Berg.